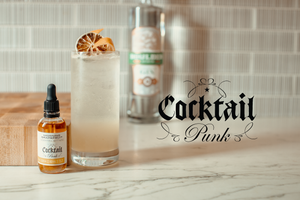 Cocktailpunk cocktail bitters are made with respect for traditional cocktails, but using modern tools and expertise. Our goal is simple: to create compelling accents for the modern cocktail. Cocktailpunk cocktail bitters are a carefully chosen set of basic elements that are focused and nuanced, simple yet devious. They are perfect in classic cocktails, but were really designed for the cocktails that haven't been invented yet.
Old Fashioned Cocktail Syrup
Unleash the rebel in your glass with Cocktail Punk's Old Fashioned Syrup - the ultimate game-changer for cocktail enthusiasts seeking a bold twist on a timeless classic.
Learn more